Ok 6th folder 6th photo...........
My 6th folder only had 4 photos, so had to go to next one!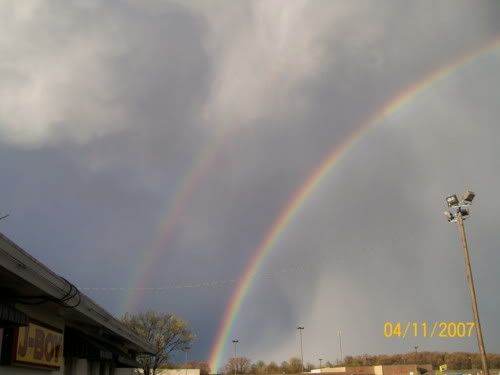 This photo was taken in 2007. We were eating at this little place in Kentucky and happened to see the rainbow. We were there to see hubby graduate basic training!
I am supposed to pick 6 people to do this now, but I can't. I don't have 6 people to choose! Sorry!
Until next time, have a great week!